Messy Church - October 2022
Written 28 Sep 2022
This Saturday, 1st October we are having Messy Church with the theme "Jesus the miracle worker" from 2pm til 4pm.
The new, earlier timing includes a snack for everyone (grown ups and kids) but no sit down meal.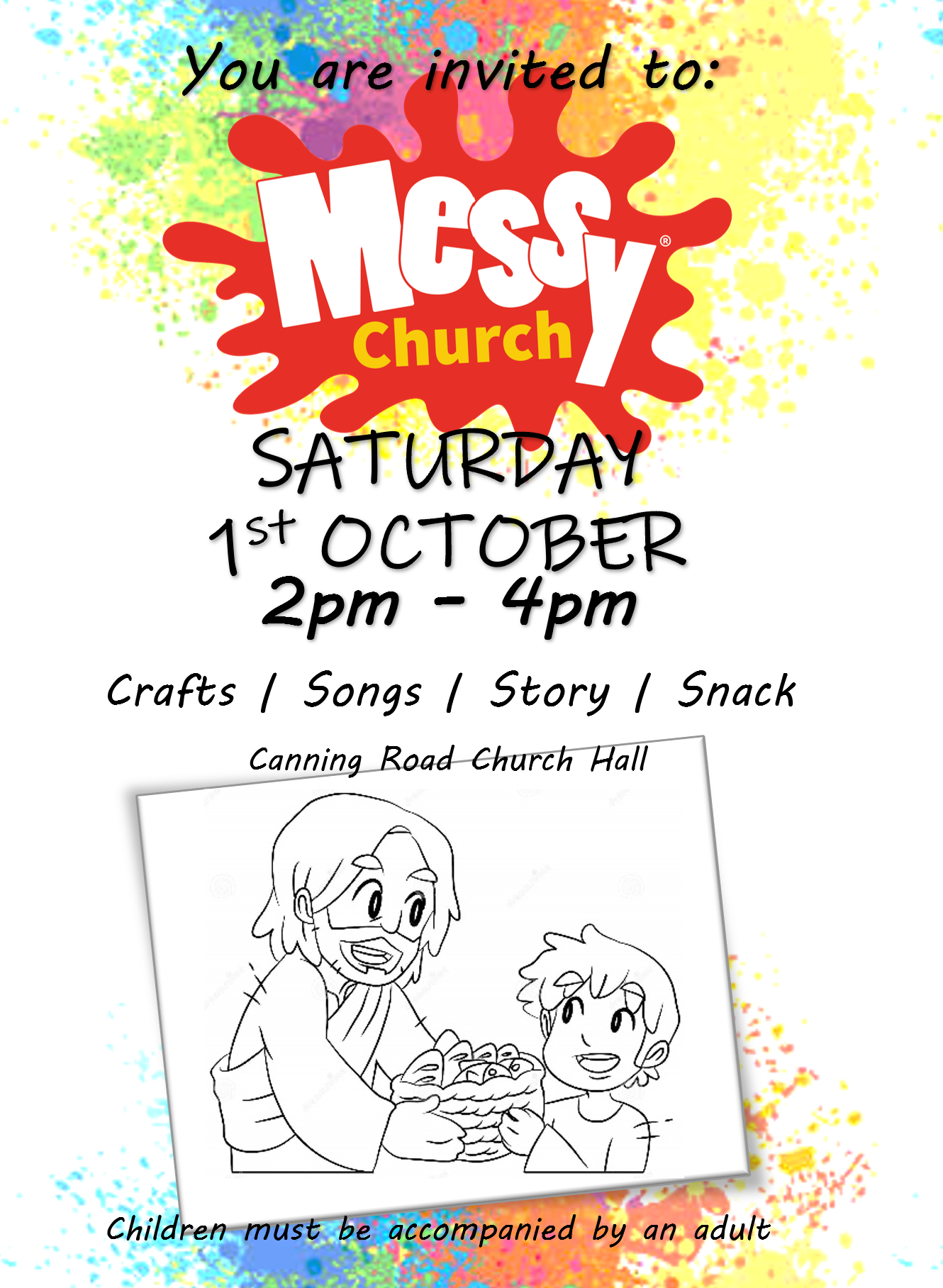 If Jesus was real, and his miracles really happened… what does that mean for us today?
Come and find out!
More info on our Messy Church Page